The only MTG utility app you need.
Gauntlet is the most feature packed Magic: The Gathering utility app available. It's a life tracker, deck builder and record keeper of your games.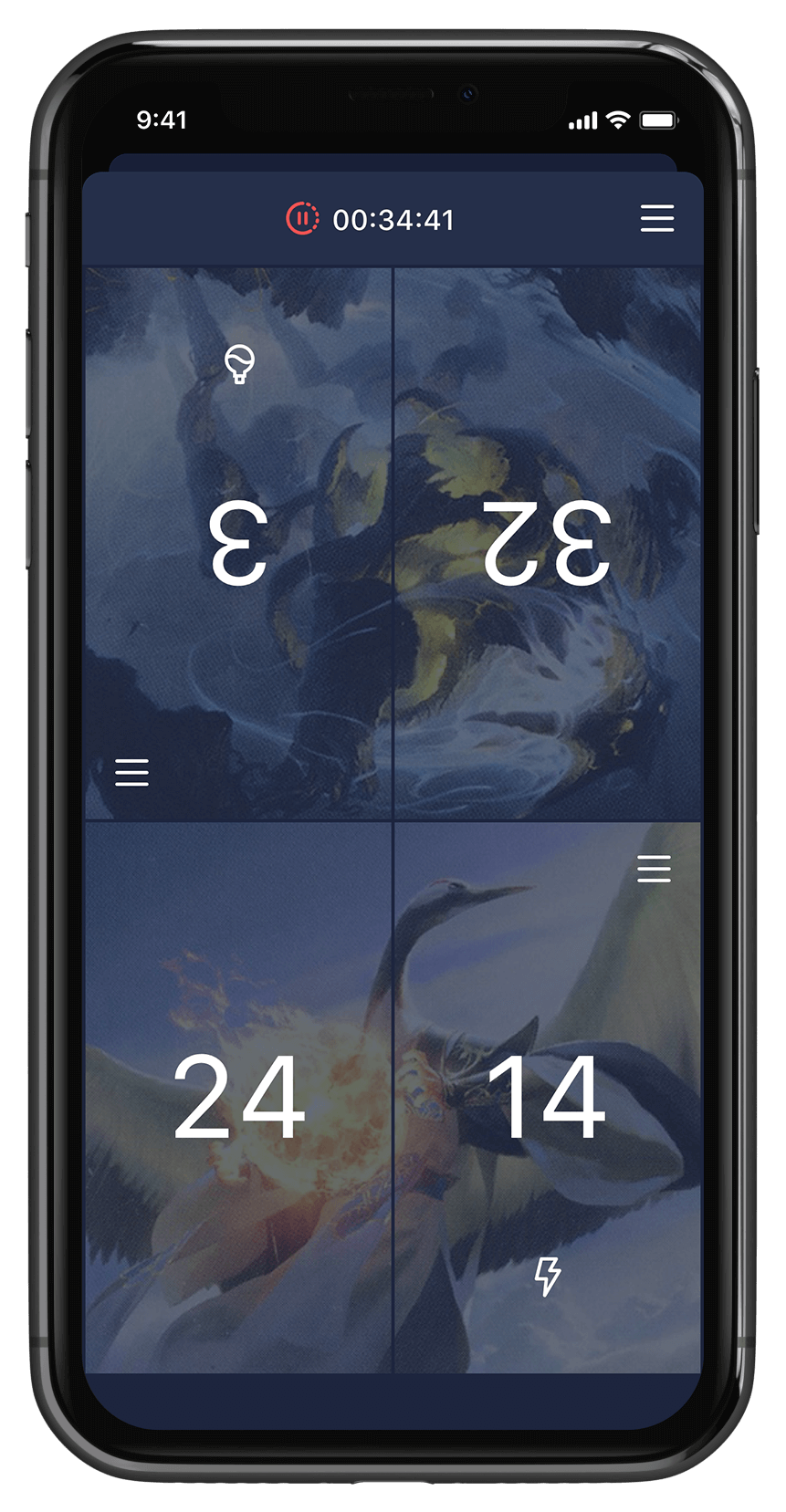 The game screen
The best life tracker
Select your deck and the decks your opponents are playing. Player tiles will be updated with the cover art of each deck.
Save the results when the game is over. Select a winner, and each player will have their career and deck stats updated immediately.
Other features include support for 6 players, custom life totals, 15 unique symbols and a game timer.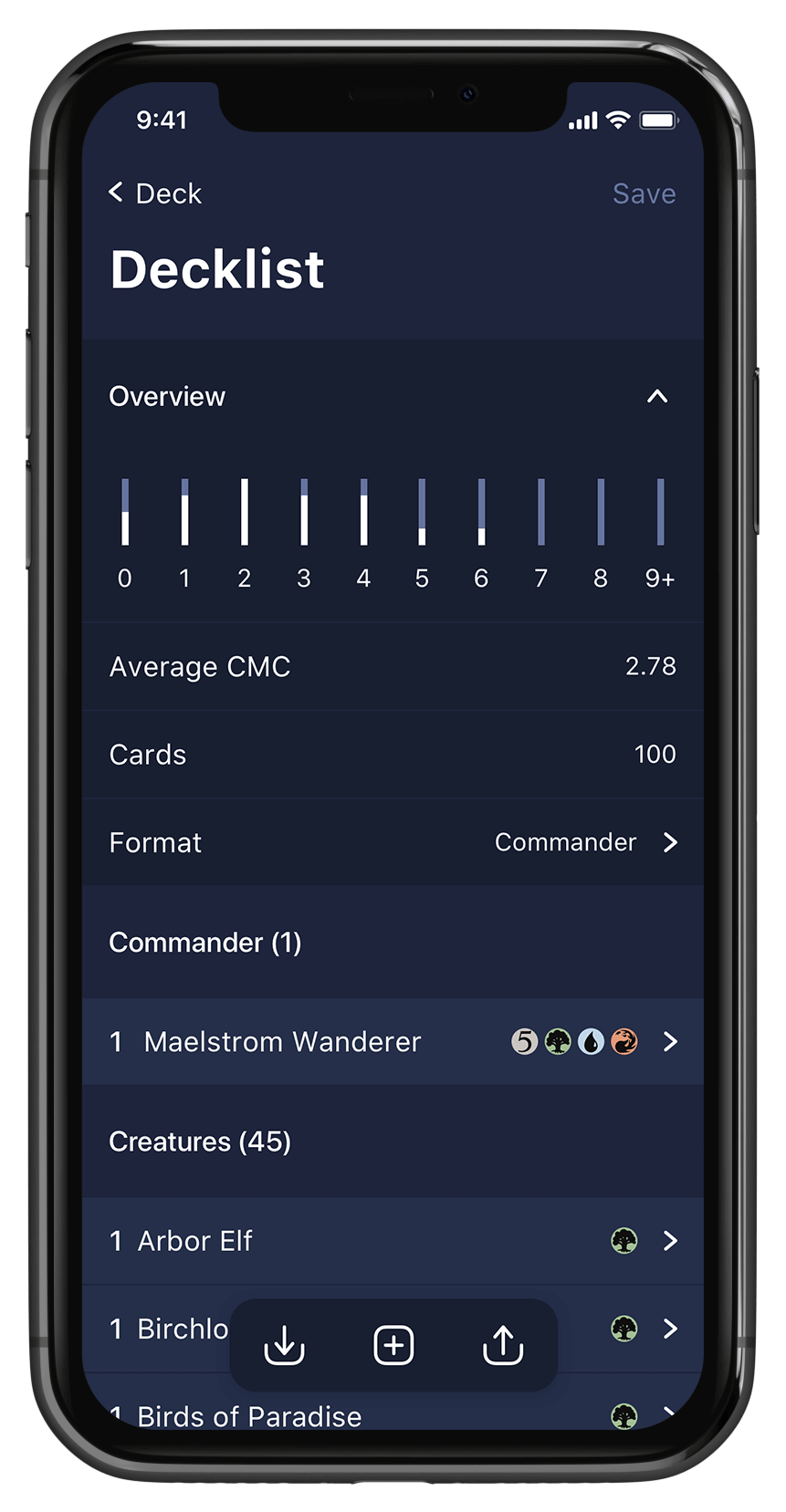 The decklist screen
The best mobile deck builder
Brew on the go or import your decks from other deck building sites.
Customize your deck with art from any card in the multiverse.
Pick a format and your deck screen adapts to show things like your commander or your signature spell
Export your decklists as an image or text, or share a link to your profile on social media.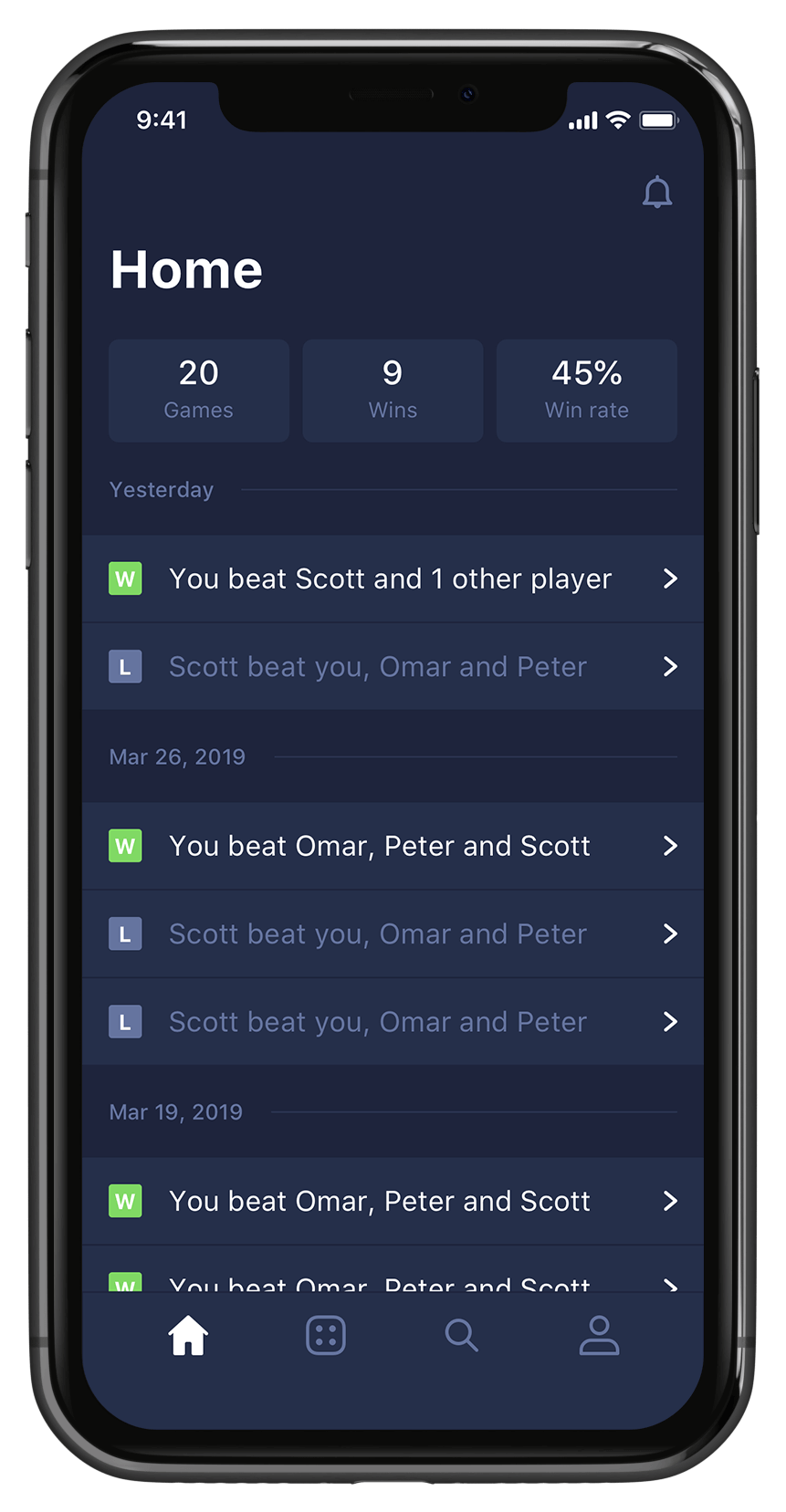 The home screen
Your game history in detail
Every game is saved making it easy to go through previous games and see who played, who won and which decks came to battle.
Track wins and losses for each deck, and see how your career wins and losses change over time.
If my first love is science, my second is Magic: The Gathering. The Gauntlet app combines the two wonderfully by giving me the data I need for the decks I love — you better believe I know all the win percentages when I sit down at the table and throw down the Gauntlet (app).

— Kyle Hill (@Sci_Phile)
The Gauntlet app is the best lifetracking app on the market today. We love it and use it to keep track of our life totals and things like winrate and deckstats. It's fantastic and we highly recommend it.

— Playing With Power MTG (@PlayingPowerMTG)
I've been using the Gauntlet app pretty much since it dropped on the App Store. It's been a really easy and accurate way to track not only my life totals for the EDH games I've been in, but also lets me review my game history to show how the deck I've built performed. The deck builder feature is just the icing on the cake. I love how I can select the correct printing and art to represent my deck!

— MTGMuddstah (@MTGMuddstah)